Rachelle Mechenbier
Born 1980, New Mexico, United States
Lives and works in Albuquerque, New Mexico
Education
1999-2004 Bachelors of Fine Art,
Austin College, Sherman, Texas
2003 University of East Anglia, Norwich, UK
Selected Exhibitions
2019 The Round Key to the Universe: New Expressionist Paintings
Solo Show, Hartford Square, Albuquerque, New Mexico
2019 12×12 Fundraising Exhibition
Hardwood Art Center Group Show, Albuquerque, New Mexico
2014 WALLART: Featured Artist, Empty House Studios, Albuquerque, New Mexico
2012 High Desert Art Fair, Albuquerque, New Mexico
2012 Everything Old is New Again, Ida Green Gallery, Sherman, Texas
2004 Bow, Craig Hall Gallery, Sherman, Texas
Collaborations
2011-present Casa Bohemia Artist Collective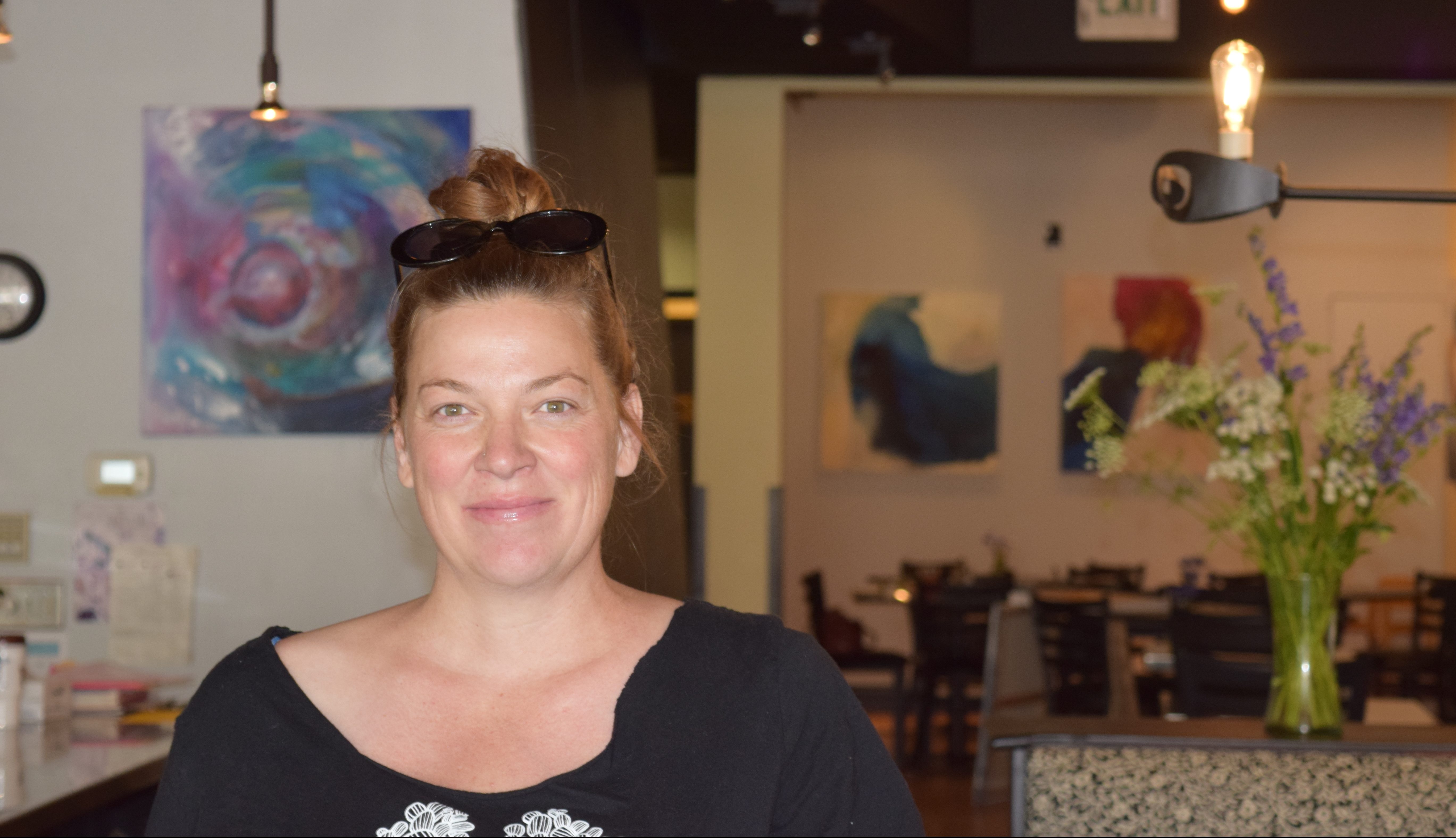 Artist Statement
Rachelle Mechenbier lives and works in Albuquerque, New Mexico. She graduated from Austin College with a Bachelors of Fine Art in 2004. She is focusing on paintings and mixed media works on canvas and paper. She loves the freedom saturated ink and water have added to her paintings. Her background includes sculpting both with clay and found objects, printmaking, and painting. She loves the freedom ink and water have added to her paintings.
Her work is exploratory, genuine, and evokes a sense of connection. Her goal is to use materials (ink, water, lace, found objects, paper, paint, charcoal) to engage with an idea and connect with herself, with the hope that the result connects the viewers more fully to their own experience. She works in a responsive way with the canvas and materials, always reading the image created; adding and removing color, water, marks as needed.
In her most recent series, she has been integrating Pablo Neruda's love sonnets into her conceptualizations. She's been inspired by the abundance of his imagery and his exploration of love, nature, and mystery. His integration of the dailiness of life with transcendent elements of love and passion inspire her own.
I give 10% of all art sales to the Santa Fe Dreamer's Project, a nonprofit supporting immigrant rights.
Ways You Can Donate
Each donation makes an impact in the lives of those who need our services. Your support enables us to sustain and expand the scope and reach of our work. Santa Fe Dreamers Project. is a 501(c)(3) and all donations are tax deductible.
Thank you for your interest in my art. I look forward to hearing from you.